HERAT -- A new effort aimed at uniting civilians and security personnel, as well as a restructuring of the police, has enhanced security in Herat Province, say officials.
The Security Compact programme, which started on July 7 in Kabul and on August 16 in Herat Province, seeks to have civilians, religious groups, civil society organisations and others help security forces by reporting crimes in districts, communities and villages.
Following success in Herat and Kabul, the Afghan government plans to expand the programme throughout the rest of the country.
The Security Compact is an agreement between civilians and security forces that includes citizens in maintaining security, said Herat Governor Sayed Wahid Qatali.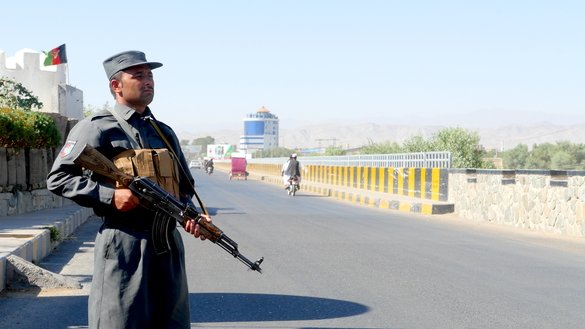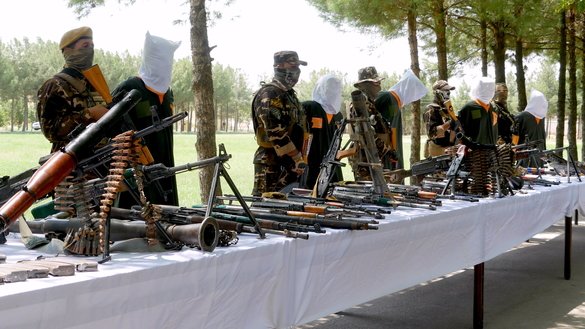 The people of Herat have always stood by the security forces and helped them, but the Security Compact aims to make this co-operation closer and more structured, he said.
"The Security Compact has renewed the positive spirit between security forces and the public regarding security," Qatali said. "This security programme is very effective in maintaining security and reducing crime."
Public support
No government can maintain security and fight crime without public support, said Mohammad Naim Ghayur, a security analyst in Herat city.
The Security Compact can be very useful in improving security, he said.
"The closer the public and security forces are, the lower the rate of crime and insecurity," Ghayur said.
"Residents of cities, districts and villages... when they co-operate with the security forces, they can inform them immediately, which makes it easier to curb crime and apprehend criminals."
"Criminals and gangs rob and kill everyday. To eliminate these crimes, there is a need for a general mobilisation as security forces cannot curb these crimes alone," Ghayur added.
"If criminals are dealt with seriously, security will return to cities and villages," he said. "Civilians are fed up with the activities of armed robbers, kidnappers and drug dealers and are ready for any kind of co-operation with police to stop their activities."
Robbers and irresponsible armed individuals have robbed civilians of their peace in the city and should be stopped, said Mohammad Ahmadi, a resident of Herat city.
"Our request to the police is that they stop the activities of robbers so that civilians can live in peace. Gunmen kill them for a cell phone or a motorbike," he added.
"If robberies are eliminated in Herat city, it will be one of the safest cities in the country," he said. "We see that Herat police are more active than in other provinces, hence less suicide bombings and explosions."
The work of police to apprehend criminals is commendable, but more effort is needed to let the public live in peace, he added.
Fighting crime
Alongside the launch of the Security Compact programme, the Ministry of Interior Affairs has restructured the Herat Police to better enable it to fight crime.
The ministry has approved two more police districts in Herat city, said Herat Province Police Chief Col. Obaidullah Noorzai August 23.
The reform will make each police district in the city smaller and thus easier to manage.
The ministry has approved two more fire stations that will "soon" serve the city, he said.
In addition, the highway police recently gained another 200 officers to protect the highway crossing Herat Province, he said.
"Increasing the number of officers of the Afghan National Police [ANP] in Herat city is very effective in fighting crime and reducing insecurity," he said, without giving the number of new ANP officers.
The boost to the ANP's size is expected to occur within a few weeks.
"Positive changes will be visible in the security situation of Herat city in the coming weeks," Noorzai said. "Police patrols and checkpoints will increase in vulnerable areas, and criminals will have no base to operate from."
"I assure the people of Herat that we will stop armed robberies and insecurity in Herat city," said 1st Lt. Mohammad Shekib Sarwari, an ANP officer in Herat city. "We will not allow anyone to disrupt the peace."
"We patrol streets day and night to maintain security and provide peace and security. We will not allow armed robbers to steal," he added.