KABUL -- The US military on Monday (January 4) blamed the Taliban for the assassinations of prominent Afghans, the first time Washington has directly accused the insurgent group of the killings.
The accusation was made as the Afghan government and the Taliban are due to resume peace talks in Qatar on Tuesday (January 5), as both sides seek an end to the war.
"The Taliban's campaign of unclaimed attacks and targeted killings of government officials, civil society leaders and journalists must... cease for peace to succeed," Colonel Sonny Leggett, spokesman for US forces in Afghanistan, posted on Twitter.
Leggett's statement comes as the Taliban accused US forces of carrying out air strikes against insurgents in Kandahar, Nangarhar and Helmand provinces in recent days.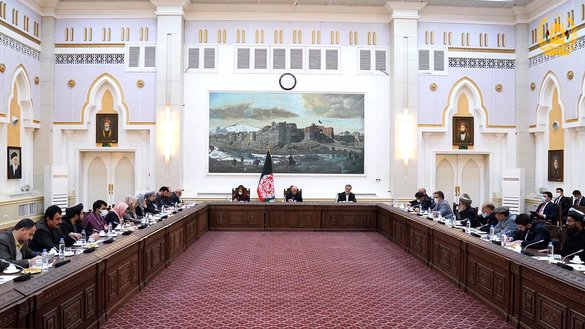 The United States will continue to defend Afghan forces from the Taliban, said Leggett.
The deputy governor of Kabul province, five journalists, and a prominent election activist have been among those assassinated in Afghanistan since November.
Taliban and ISIS
Afghan officials blame the Taliban for the killings, but the hardline group has denied the charges, while the "Islamic State of Iraq and Syria" (ISIS) says its members were responsible for a number of the assassinations.
"The Taliban aim to divide the people and trigger criticism and frustration against the government's security institutions with these assassinations," Javid Faisal, an adviser to the National Security Council, told AFP.
"But the killings are uniting people," Faisal said.
The insurgents will not claim responsibility for the killings while peace talks are proceeding, said Nishank Motwani of the Afghanistan Research and Evaluation Unit.
However, they still want to demonstrate to their members "that the Taliban are who they are and have not changed", he said.
The Taliban carried out more than 18,000 attacks in 2020, Afghan spy chief Ahmad Zia Saraj told lawmakers January 4.
The first nine months of last year saw 2,177 civilians killed and 3,822 wounded, according to the United Nations Assistance Mission in Afghanistan.
"We have no security at all in Kabul. For how long will we need to keep burying our loved ones?" asked Jamshid Mohammad, a resident of Kabul.