HERAT -- Nearly two months after the Taliban's takeover of power in Afghanistan, many government offices remain inactive and the Taliban have failed to resume public services.
Many Afghans continue to go to government offices as they did in the past to resolve routine bureaucratic issues, but in most cases nobody is there to help them.
The public is facing many problems because of that personnel drain, said Omid Shahabi, a resident of Herat.
Herat's courts and public attorney's offices -- which provide critical services -- are closed, he said, leaving important legal issues unresolved.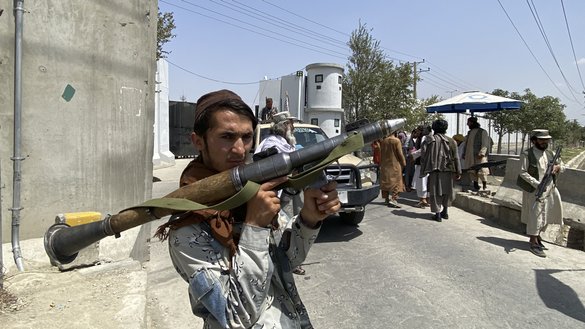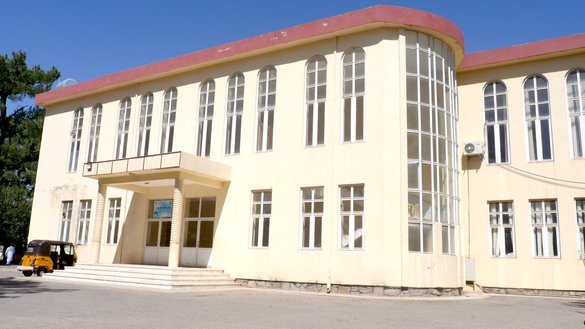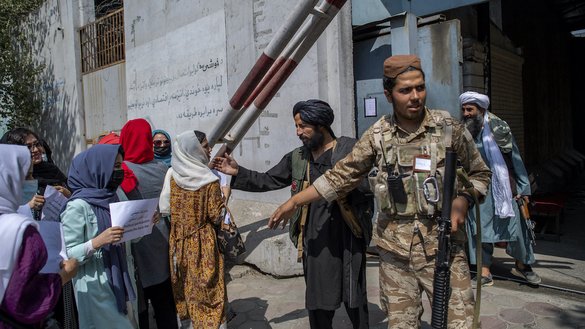 "We call on the Taliban to re-open government offices to the public," he said, adding that, otherwise, "people will feel that there is no government".
"They feel more disappointed about the future."
Residents in other provinces face similar problems.
"In some departments of Nimroz province, there is no one to address the public's problems, and they feel confused and stalemated," said Faisal Sehat, a resident of Zaranj city, the provincial capital.
In Ghor province, most government offices have been closed since the fall of the previous government, said Zabihullah Wafa, a resident of Firoz Koh, the provincial capital.
Normal life has been disrupted by the closure of government offices and banks, he said.
"Government departments have all the necessary amenities to serve the public, but there is no one in charge yet," Wafa said.
Unfulfilled promises
With government offices closed, the provision of public services has declined drastically, and in some cases is nonexistent.
A number of residents of several provinces have shared their concern that with the return of the Taliban to power, work on infrastructure projects has stalled and the economy is on the verge of collapse.
Wakil Ahmad Arbabzada of Herat city said he has gone to the passport department several times in the past month, but the department is inactive.
"My mother is ill, and I want to take her to India for treatment," he said. "We have applied for passports several times, but no one responds to our request."
Arbabzada said he fears that if he does not obtain a passport soon, his mother will not live for long.
"The Taliban have repeatedly promised that government offices will resume normal operations, but so far, these promises have remained unfulfilled," he said.
Inactive government offices and banks have put Afghanistan in a real predicament, especially in light of the ongoing political and economic crises in the country, said Sayed Mohammad Rostami, a civil society activist in Firoz Koh.
"In some government agencies that are active, instead of specialised and experienced staff, Talibs from madrassas have been appointed to work, and they are unable to carry out clerical or administrative work," Rostami said.
"Failure to provide public services will further drive people away from the [Taliban] government," he warned.
The Taliban overthrew the Afghan government and now they have to address the challenges in the country and resolve citizens' problems, said Abdul Wahid, a resident of Zaranj city.
"The Taliban have the responsibility of providing jobs for the public and addressing the economic problems of the country," he said.
Unprofessional staff
When the Taliban announced the new interim cabinet on September 6, many Afghans were shocked by its lack of practical expertise.
The Taliban appointed their own members and hardline mullahs to key government posts without taking into consideration experience, education or technical ability. No women, professionals or ethnic minorities were included -- despite promises of a representative and diverse government.
Appointing non-professional individuals to government positions and educational institutions will have dire consequences for Afghanistan, said Mohammad Nabi Faqiryar, a professor at a private university in Herat.
The Taliban should maintain meritocracy, he said. For example, educated individuals should be appointed to academic positions.
"Those appointed by the Taliban in these institutions should be assessed to see if they can do the job," he added.
Removing officials with years of experience and installing inexperienced newcomers will paralyse the governance system, warned Wali Mohammad Haqshenas, a civil society activist in Qala-e-Naw city, the provincial capital of Badghis.
Many of the new directors and heads of government departments do not have the education or skills to carry out their tasks, he said.
"Many... are either illiterate or 12th grade graduates," Haqshenas said.
The Taliban promised that government employees could return to their jobs, he said. "They should fulfil this promise and avoid recruiting inexperienced people."