Beijing's expanding surveillance, data collection and application of its "social credit" system are raising concerns among countries allied closely with China, nations indebted to China, and those that host Chinese technology and infrastructure.
With an estimated half a billion surveillance cameras, increasing use of facial recognition and voice print software, ubiquitous phone tracking devices, and one of the world's largest DNA databases, China is using technology to augment its authoritarian rule, analysts say.
When the Chinese Communist Party (CCP) makes privacy infringement part of its national policy, analysts say it certainly does not have any qualms about doing the same in other countries.
'Controlling people'
Beijing's goal is to maximise what it can learn about someone's identity, activities and social connections in order to exert its power, The New York Times reported in June following an extensive examination of China's surveillance capabilities.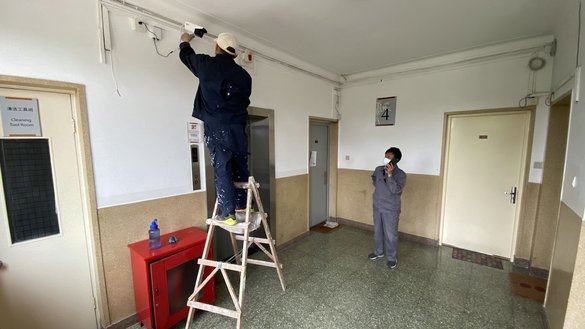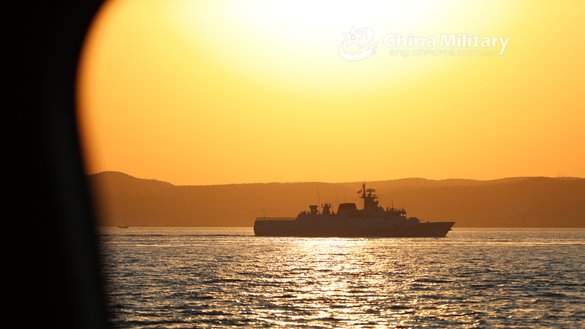 The newspaper's Visual Investigations team and reporters in Asia spent more than a year analysing more than 100,000 government bidding documents collected by ChinaFile, a digital magazine published by the Asia Society.
The documents call for companies to bid on government contracts to provide surveillance technology and in some cases describe at length the strategic thinking behind the purchases.
In several documents, police stated they wanted to put surveillance cameras with facial recognition software in public spaces dedicated to eating, travel, shopping and entertainment -- but also in private spaces, such as residential buildings, karaoke lounges and hotels.
In their own words, police in Fujian Province -- situated across the bay from Taiwan -- said the strategy to upgrade their surveillance system was to achieve the ultimate goal of "controlling and managing people".
Police in China are also collecting "voice prints" using sound recorders connected to facial recognition cameras, the Times investigation found.
In one bidding document from Zhongshan, Guangdong province, about 87km from Hong Kong, police said they wanted devices that could record audio from at least a 92-metre radius around cameras.
Meanwhile, Chinese police have been purchasing equipment to build large-scale iris-scan and DNA databases.
The first regional iris database was built around 2017 in the Xinjiang region, where at least one million Uighurs and other Turkic-speaking, mostly Muslim minorities are incarcerated in "political re-education" camps.
The database has the capacity to store iris samples of up to 30 million people, the Times reported. The company that won that contract later won other government contracts to build large databases across China.
Other bidding documents show China's efforts to build large databases of males' DNA and to use "WiFi sniffers" and "IMSI [international mobile subscriber identity] catchers" to glean information from phones.
In one case, police from a county in Guangdong bought phone trackers with the hope of detecting a Uighur-to-Chinese dictionary app, which would likely lead them to phones belonging to members of the highly oppressed minority.
Social credit
In addition to physical and digital surveillance, authorities in China are increasingly relying on a network of private and government-operated "social credit" systems.
Social credit ranks individuals on a variety of factors that could include infractions such as jaywalking, playing music too loudly on the train, reneging on loans or standing up a taxi.
Other infractions include smoking in non-smoking zones, buying too many video games, spending too much time on video games, wasting money on frivolous purchases and posting on social media, Business Insider reported last December.
First announced in 2014, the social credit system aims to reinforce the idea that "keeping trust is glorious and breaking trust is disgraceful", according to a 2015 government document.
The social credit system is morality based: authorities deduct points for bad behaviour like traffic violations, and add points for good behaviour such as donating to charity.
Although the exact methodology is a secret, Chinese with low social credit rankings "will have slower internet speeds; restricted access to restaurants, nightclubs or golf courses; and the removal of the right to travel freely abroad", according to Rachel Botsman, an author who specialises in trust and technology.
"Scores will influence a person's rental applications, their ability to get insurance or a loan and even social-security benefits," she wrote in her book "Who Can You Trust?", published in 2017.
In the CCP's words, the social credit system will "allow the trustworthy to roam everywhere under heaven while making it hard for the discredited to take a single step".
Employment and educational opportunities are also at risk for those with low social credit.
Seventeen men who refused to carry out military service in 2017 were barred from enrolling in higher education, applying for high school or continuing their studies, Beijing News reported.
In 2018, a Chinese university denied an admitted student his spot because his father had a bad social credit score for failing to repay a bank loan, state broadcaster China Global Television Network reported.
The social credit system applies to businesses as well, even international ones.
'Big Brother' concerns
The CCP's national security policies indicate that Beijing will not hesitate to use increasingly invasive surveillance and data collection abroad to ensure its potency.
Over the past few years, Kazakhstan has been actively implementing the Smart City project, which includes the installation of surveillance cameras on city streets to ensure law and order and compliance with traffic rules.
However, the proliferation of Chinese-made surveillance cameras in Kazakhstan is raising concerns that they may be accessed by Chinese authorities.
Two of the Chinese companies working on the project -- Dahua Technology and Hikvision -- are under US sanctions for facilitating human-rights violations against China's Muslim minorities.
"These days everything that comes from China is causing concern," Andrei Grishin, a spokesman for the Kazakhstan International Bureau for Human Rights and Rule of Law in Almaty, told Caravanserai in 2019.
"What we have officially declared to be security concerns are crossing over into invasion of personal space."
"What science fiction warned about 50 to 100 years ago -- describing totalitarian societies based on surveillance by 'Big Brother' -- has already come true," he said.
"I absolutely do not want this terrible tale to become a reality for us either."
Military motives
Another company to watch is Nuctech, which has deep ties to China's military and political elite.
Nuctech is responsible for security screening at some of the world's most sensitive airports, border crossings and diplomatic events, raising concerns about privacy and the potential misuse of data.
In addition to the X-ray scanners that passengers and baggage pass through at airports, the company makes explosive detectors and interconnected devices capable of ID card or ticket identification, body temperature measurement and facial recognition.
The United States, Canada and a growing number of other Western governments have rejected Nuctech equipment over national security concerns.
In Pakistan, China is installing more than 500 surveillance cameras in Gwadar city, fuelling privacy concerns and speculations that it was never meant to be a commercial port, The Print reported in June.
The Arabian Sea port is expected to be a part of China's Belt and Road Initiative (BRI), also known as One Belt, One Road (OBOR), but observers have expressed concern that the Chinese regime could be using the development of the port to conceal establishment of a naval base in Pakistan.
Beijing has been accused of similar plans to build secret military bases -- or "dual use" ports -- in the United Arab Emirates (UAE), Cambodia and Equatorial Guinea.
Under the BRI, China has been building commercial port facilities in key areas that could be used by its rapidly expanding navy, including in Egypt, Iran and Sri Lanka, among others.
In a 2019 report, the US-China Economic and Security Review Commission noted that Beijing's promotion of the BRI is aimed at "increasing military co-operation and exporting its censorship and surveillance technologies".
"China's BRI has emerged as the clearest organising concept behind the People's Liberation Army's expanding overseas presence," it added.