KABUL -- Afghan Muslims are celebrating the holy month of Ramadan, which started May 27, by attending communal prayers in mosques, reading the Koran, breaking the daily fast with others and offering food to those in need.
Militant groups such as the Taliban, "Islamic State of Iraq and Syria" (ISIS) and allied insurgents, however, have shown their true colours with a series of attacks during the holy month.
The attacks show militants' complete disregard for Islam, holy days and innocent lives.
A Taliban suicide car bomber killed 13 people in Khost city May 27 in the first major attack at the start of Ramadan.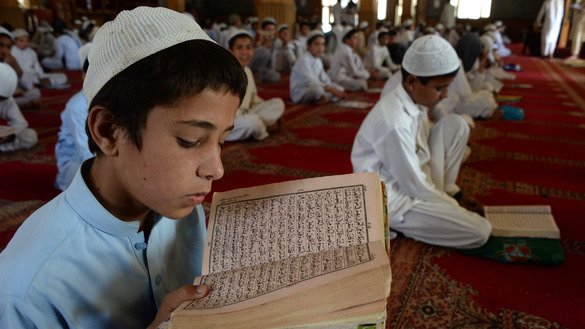 On May 31, a massive truck bomb in Kabul's diplomatic quarter killed 150 and injured more than 300, according to President Ashraf Ghani.
On Tuesday (June 6), a motorcycle bomb exploded near the Grand Mosque in Herat, killing seven people and wounding 16, according to the Interior Ministry.
"Terrorists can shed our blood, but they cannot break our will," Ghani said Tuesday at the Kabul Process conference.