NANGARHAR -- Afghan special forces fighting the "Islamic State of Iraq and Syria" (ISIS) have broken the back of the terrorist group in Nangarhar Province, local officials and residents say.
Achin District, which has witnessed severe fighting over the past few years, was the birthplace of ISIS in eastern Afghanistan and where the group attempted to install its Khorasan branch headquarters.
Over the course of several months, Afghan forces -- with advice and air support from coalition forces -- have cleared ISIS from most of Achin District, according to Zaheeruddin Musawi, a squad leader in the Afghan special forces fighting on the front line in Nangarhar.
ISIS has been pushed back to the border of neighbouring Momand Dara District, and work is continuing to clear all of Achin District.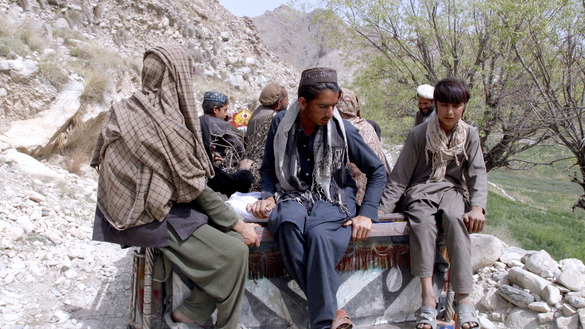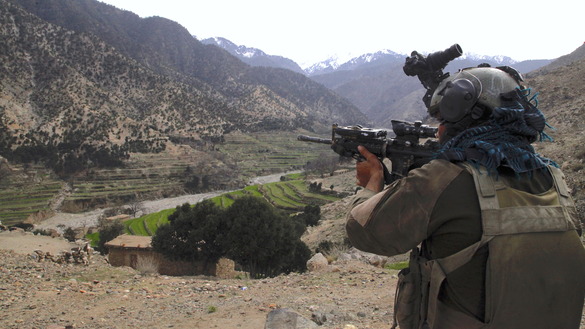 ISIS now has a presence only in the villages of Kharwe, Khandakay and Goodare, where it has only about 60 fighters, including women, Musawi told Salaam Times.
The rest of the district has been cleared of the terrorists "and this area has turned into a graveyard for ISIS", he said. "We will not let them relax, and we will block their escape route."
"We know all of the area; we have come together with the special forces to eliminate ISIS," said Shaista Khan, a local police commander.
"ISIS is finished, and its power has evaporated. Now it has lost its escape route," he told Salaam Times.
Ensuring security
ISIS's brutality has led to indelible marks on Achin District, where most of the farmland has lain idle in the past three years out of fear of ISIS. Previous wheat crops went unharvested.
ISIS also converted schools into security posts and used civilians' houses as courts and bases.
In Mohmand Valley of Achin District, hundreds of children once attended the area's sole school. Now it is filled only with ISIS propaganda material and bullet holes in the ceiling.
Civilians are hopeful that schools will resume operating as refugees return.
Fighting destroyed 3,000 houses and forced 9,000 families in the area to flee.
About 4,000 families have returned, according to local officials, and the government is taking steps to protect the returnees and the areas recaptured from ISIS.
Government forces have regained control of 90% of Achin District and ISIS is being eliminated in the remaining areas, according to Ataullah Khogyani, a spokesperson for the Nangarhar provincial governor.
"They will be recaptured by government forces very soon, and the public will resume its normal life," he said.
"Now, we are establishing a 300-member local force in Achin," he said. "It is authorised. The government will give them arms and equipment, and the local population will protect its areas."
"Security forces will be placed in essential areas," Khogyani added.
A joyful return
Residents returning to Momand Dara and Achin districts are happy to be rid of the evils of ISIS.
Haji Mohammad Ayub, 45, a resident of the Tangi area of Momand Dara, is among those who brought his family back to the area.
He feels safe now that he has returned to his village, which no longer has an ISIS presence.
"We believe in our forces, and we are proud of them, because all these areas were occupied by ISIS and it was beheading people," he told Salaam Times.
Applying an extremist interpretation of Sharia law, ISIS would beat and even kill locals whose pant cuffs the militants considered too low, he said. "Brutality was [commonplace]. It is good that we got rid of them."
Qayum Khan Shinwari, a 28-year-old resident of Shadal Bazaar, Achin District, fled to Jalalabad for several years out of fear of ISIS. He has since returned.
"I have re-opened my shop," he told Salaam Times. "When there were ISIS militants, no one could come. There were only killings here, but now, thanks to Allah, it is safe again, and we are very happy as the government eliminated ISIS."