KABUL -- Tehran plans to use Fatemiyoun Division fighters returning to Afghanistan from Syria to stir up violence and undermine a historic peace deal between the United States and the Taliban, analysts and government officials say.
The fighters, originally sent to fight for Syrian President Bashar al-Assad's regime, were recruited by Iran's Islamic Revolutionary Guard Corps (IRGC) from communities of Afghan refugees and migrants living inside Iran.
Now that a peace accord between the United States and the Taliban was signed Saturday (February 29), Tehran could use Fatemiyoun members to destabilise the country.
"We all witnessed when Iran provided financial and military support to a faction of the war during the 1990s, and Afghans are still concerned that Iran may create chaos once the international security forces leave Afghanistan," said Yousuf Amin Zazai, a military affairs analyst in Kabul.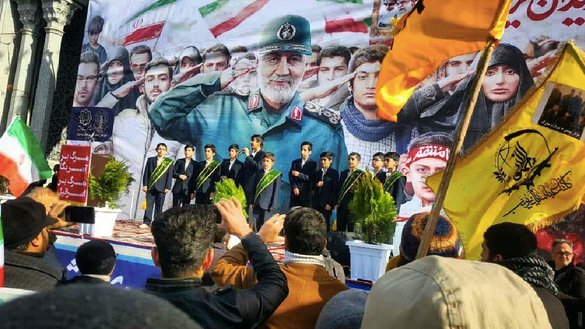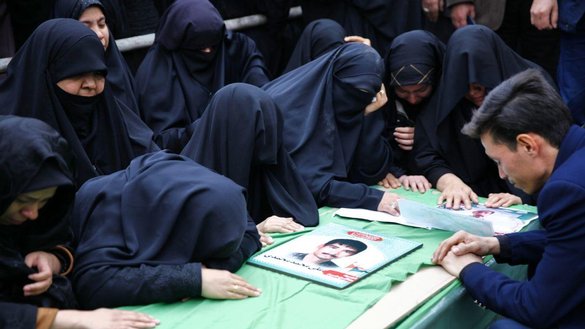 "They [Tehran] could mobilise and support the Fatemiyoun Division to increase their influence on Afghanistan and achieve their security goals," he said.
"As Fatemiyoun Division fighters fought for money and Iran's interests in Syria, there are concerns that the group will one day fight in Afghanistan to achieve Iran's interests as well as for money, power and religious matters," said Zazai.
A day before the peace deal's signing, US Secretary of State Mike Pompeo warned Tehran not to scuttle the agreement with the Taliban.
"There is a history of Iran engaging in activity inside of Afghanistan to act as a spoiler," Pompeo said.
From the sidelines, Tehran is already jeering at the hard-won agreement.
"The United States has no legal right to sign a peace agreement or to decide the future of Afghanistan," the Iranian Foreign Ministry said in a statement Sunday (March 1).
Proxy war
Analysts and government officials seconded Pompeo's concerns, saying Tehran aims to use the Fatemiyoun Division for a proxy war in Afghanistan.
"By order of Iranian generals, Fatemiyoun Division fighters, as Iran's proxy soldiers, have committed violence ... for years in Syria and they will carry out similar acts in the future in Afghanistan as well," said Aminullah Shariq, a political affairs analyst.
"Returning Fatemiyoun Division fighters are considered a serious risk for the stability and security of Afghanistan, and Tehran will use them to fight its proxy war against Afghanistan as well against the American and NATO forces," he added.
"Iran has created the Fatemiyoun Division for its proxy war and for its long-term goals in the region, and there is a good possibility that it will use these fighters in the future," he said.
"They have experienced fighting and violence in Syria for years, and they are now accustomed to it," he added. "Their return to Afghanistan will add to the violence and instability in the country."
The return of the Fatemiyoun members to Afghanistan could spur sectarian and tribal violence, said Ibrahim Rahimi, the director of the Commission of the National Cohesion of Political Parties, Social Organisations and Civil Society Institutions in Kabul.
"The return of the Fatemiyoun fighters could be like [the outbreak of] the new coronavirus and can incite the entire country to war and violence," he said.
"The return of the Fatemiyoun fighters poses a serious risk to the national interests of Afghanistan as it will push the country toward new religious and tribal conflicts," said Rahimi.
Sayed Sardar Hussaini, a 33-year-old shopkeeper in Kabul city, shares that sentiment.
"We haven't seen a religious or tribal war in our country, but if the Fatemiyoun fighters return from Syria to Afghanistan, a religious war will unfortunately begin in our country," he said.
Threat to peace
Ghulam Wali Afghan, a representative from Helmand Province in the Wolesi Jirga, called the return of the outfit to Afghanistan a potential major threat to peace.
"Iran, directly and indirectly, provides military support to paramilitary groups, and the Fatemiyoun Division is one of those groups," he said.
"Iran uses the Fatemiyoun Division to achieve its future political and military goals in Afghanistan, and the return of the paramilitary group is a potential threat to the national security of Afghanistan," he added.
"Before Fatemiyoun fighters fully settle in Afghanistan and reorganise themselves, the government needs to put in place measures to prevent the group's activities," Afghan said.