The Chinese regime is engaging in "vaccine diplomacy" -- using the promise of an effective COVID-19 vaccine as a diplomatic bartering chip -- in regions it deems vital to its interests, and many nations around the world are becoming increasingly wary of Beijing's ultimate intentions.
China's future hinges on its success in producing a good vaccine and more so if many countries want it, said Jennifer Huang Bouey, an epidemiologist and China scholar at the RAND Corporation.
"It's beneficial for its diplomacy and changing the narrative on COVID," she told The New York Times.
The Chinese regime is attempting to reshape the pandemic narrative away from its early outbreak in Wuhan to a story of the country's success in stopping the virus spread.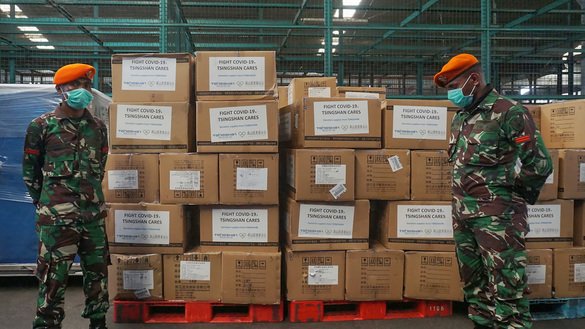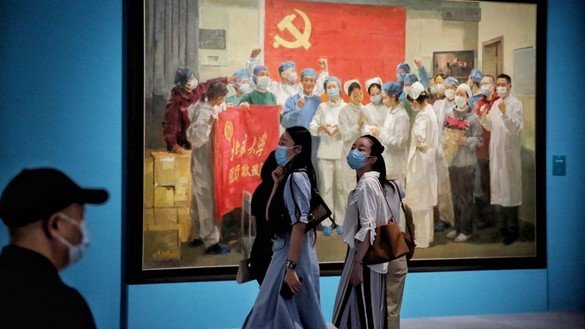 But world leaders -- whose nations are still reeling from the pandemic and subsequent lockdowns that have done untold damage to the economy -- criticise Beijing for its handling of the epidemic.
China's regime has come under rebuke for its irresponsible handling of the COVID-19 outbreak and subsequent disinformation campaigns aimed at deflecting blame and spreading lies.
It suppressed news of the respiratory disease when it first emerged last year, and its initial advice played down risks of transmission.
As the world races to develop an effective COVID-19 vaccine, Chinese hackers have spared no effort to try to steal vaccine development data from universities, research institutes and pharmaceutical companies in several nations, Western intelligence agencies reported.
China is giving unproven COVID-19 test vaccines to tens of thousands of Chinese outside the traditional testing process, potentially endangering public health and the efficacy of an eventual proven vaccine.
Despite all of Beijing's actions, its officials contend that trading blame "will only bring greater disaster", as Chinese Foreign Minister Wang Yi said September 28 at a forum in Beijing co-hosted by the China Public Diplomacy Association.
Changing the narrative on COVID-19
One way Beijing hopes to change the narrative is by promising allies as well as old foes special access to any successful COVID-19 vaccine.
Chinese President Xi Jinping in early September used the promise of vaccine co-operation to placate Indonesia, which has long been distrustful of Chinese economic incursions in the region, The New York Times reported September 11.
Xi hailed the two countries' co-operation as "a new bright spot" in relations, according to a statement from the Chinese Foreign Ministry.
In August, Chinese Premier Li Keqiang conferred with officials from Thailand, Laos, Cambodia and Vietnam to address criticism that the Chinese regime had contributed to a devastating drought in the region.
He pledged that Beijing would reserve substantial doses of free vaccines or share with them vaccine formulas and ingredients, Asia Times reported August 26.
The offer was generally well received, but some questioned whether Beijing's generosity had conditions.
In the Philippines, President Rodrigo Duterte told lawmakers in July that he had "made a plea" to Xi for help with vaccines, The New York Times reported.
He said he would not confront the Chinese regime over its claims to the South China Sea -- where Beijing, at the expense of other nations' territorial claims and in brazen pursuit of resources, has been building artificial islands and establishing a heavy military presence.
A day later, a spokesman for the Chinese Foreign Ministry said the Chinese regime was willing to give the Philippines priority access to a vaccine.
Questioning Chinese 'assistance'
Chinese officials have made similar overtures to other countries in Africa, Latin America, the Caribbean, the Middle East and South Asia.
"We pledge that once the development and deployment of the COVID-19 vaccine is completed in China, African countries will be among the first to benefit," Xi told African leaders in June.
In July, Wang promised that China would extend $1 billion in loans for vaccines to Latin American and Caribbean countries, according to the Mexican government.
In August, he told Morocco's foreign minister that Beijing would never seek to profiteer from the global demand for COVID-19 vaccines, Asia Times reported.
"The Chinese vaccines will be global public goods, and we will give priority to African countries like Morocco once we can ramp up production at the end of the year," Wang said.
But not everyone is eager for Chinese "assistance". Many question the fallout from such collaboration.
"Should we be suspicious, or should we be grateful?" asked Muhammad Zulfikar Rakhmat, an academic at Universitas Islam Indonesia, who researches Chinese foreign policy in Indonesia.
"I think both," he told The New York Times.
In Bangladesh, Beijing-based Sinovac Biotech agreed to provide more than 110,000 free vaccine doses to the country as part of a Phase 3 trial that was supposed to begin at the end of September.
The company agreed to let a "qualified" Bangladeshi drugmaker produce the shots -- if the vaccine is proven safe -- at a discounted price
The offers were seen as an effort to assure Bangladeshis of Chinese goodwill, as many fear the Chinese vaccines will be too expensive for most of the country's citizens.
But in a letter on September 24, Sinovac said the trial would be delayed unless the Bangladeshi government co-funded the initiative, The Daily Star reported October 3.
Repairing shaky relations
Beijing hopes to repair its image in Pakistan -- where China's Belt and Road Initiative (BRI) projects have sparked protests over Chinese profiteering, environmental damage, security concerns and economic disparity -- by assuring reliable supplies of at least 40 million doses of the vaccine, Asia Times reported.
It made similar pledges to Afghanistan and Nepal.
In Nepal, where the Chinese regime is seeking to run clinical trials at a cement factory, politicians are wary of Bejing's intentions, The New York Times reported.
"Shouldn't we be assured about its side effects?" asked Prakash Sharan Mahat, a former foreign minister of Nepal and a leader of the country's main opposition party, Nepali Congress.
In Afghanistan, low-quality personal protective equipment (PPE) imported from China has put Afghans at risk, doctors say.
"The inferiority of equipment that the doctors use poses a serious threat to them, and PPE needs to be tested before health workers can use it," Kabul physician Dr. Nasim Hashemi warned in May, referring to the medical equipment imported from China.
Medical workers in Pakistan have blamed faulty Chinese-made ventilators for numerous deaths of COVID-19 patients.
Besides the shoddy ventilators, deficient temperature guns, face masks and shoe coverings made in China have drawn the ire of Pakistani health workers.
India has countered Chinese offers to Bangladesh and Nepal with its own pledges to provide its allies with vaccines.
The US government has this year provided more than $20 billion to fight COVID-19 around the world.