KABUL -- An excessive accumulation of worn-out Afghan banknotes has been causing trouble for money traders and ordinary residents throughout Afghanistan, money changers and their customers told Salaam Times.
Afghans commonly use cash in market trading, but the deteriorating condition of many of their banknotes, some of which should have been removed from circulation long ago, has complicated many transactions, they said.
A pile-up of thousands of worn-out afghani bills -- soiled, torn, defaced or otherwise damaged -- forced Herat's currency exchange market to close on July 17, with residents complaining over the worthless tender.
Old banknotes have caused enormous daily challenges, said Mohammad Zahir Amiri, 48, an employee of a non-governmental organisation in Kabul.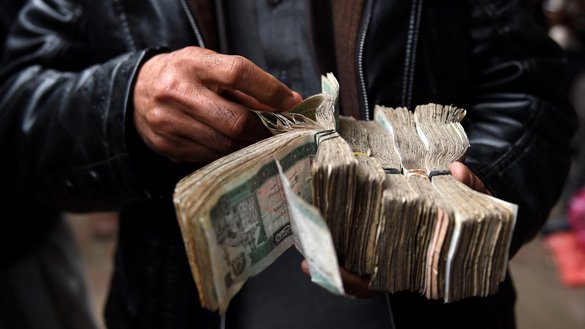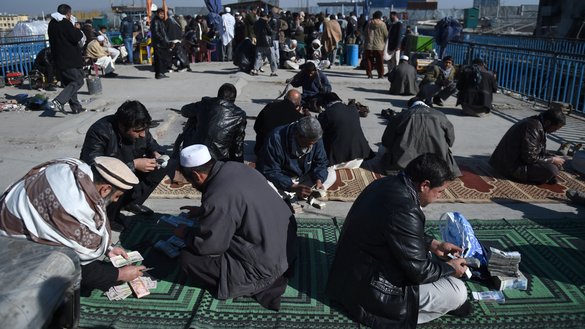 "When we withdraw our salaries, the bank gives us old money," Amiri said.
"When I plead with the cashier at the counter to replace the bills with banknotes in better condition, the tellers say they give out whatever money is available, and that we have to take it," he added.
"If we withdraw 20,000 AFN ($222) from the bank, for example, about 8,000 AFN ($89) of that cannot be exchanged," he said. "And with such money, we always get into trouble with the shopkeeper."
"Moreover, inevitable quarrels break out between commuters and [taxi/bus] drivers every day," Amiri said.
Mohammad Reza Habibi, 28, a food wholesaler in Kabul, said customers keep arguing with him over the use of old banknotes.
"If we accept old banknotes, traders and bankers refuse to take them from us," Habibi said. "Right now, I have 100,000 AFN ($1,112) and nobody will accept it from me."
"Unfortunately, the majority of afghani paper bills are worn out and not suitable for circulation in the market," said Mohammad Hassan Mohammadi, a money changer in Kabul.
"Such banknotes must be withdrawn from the market," Mohammadi said.
Since last year, neither the bank nor any other money changers have been willing to accept some 50,000 AFN ($556) of his old banknotes, he said.
"I remember a customer wanted to exchange $1,000 for afghanis, but he insisted on new bills. Because all the money I possessed was worn out, we started an argument, which led to a nasty quarrel," Mohammadi recalled.
Customers 'have no choice'
Kabul Money Changers Association chairman Haji Zeerak told Salaam Times that he has been receiving daily complaints about worn-out banknotes from money changers all over Afghanistan.
"The issue of old banknotes has become a serious challenge among the public, money changers and the banks," Zeerak said.
"Banks always refuse to accept old banknotes from their customers, but they give out old banknotes to the public," he said.
Customers "have no choice but to take the worn-out banknotes", he added.
The circulation of old paper currency in the market and the issuance of worn-out banknotes to the public have been a huge setback for the country's economy, he added.
A dedicated unit in the Central Bank of Afghanistan that is responsible for collecting old banknotes is sitting idle, while the circulation of tattered paper money has become yet another crisis for the country, he said.
The circulation of old banknotes has adversely affected ordinary Afghans, money changers, traders and the economy of Afghanistan, said Kabul money changer Mirza Mohammad Siddiqi, 32.
"Most of the money changers in Kabul and the provinces have hundreds of thousands of worn-out afghanis left, and no one is willing to take them," he said. "This is indeed a big shock to the Afghan economy."
"This challenge is increasing day by day," said Siddiqi, citing two recent cases of hardship caused by the banknote crisis.
"One example ... was the closure of the money changers' market for several days in Herat," Siddiqi said,
In addition, several money changers in Kabul have recently gone out of business, he said.