KABUL -- Sayed Azimullah, 34, is one of the hundreds of day labourers who go to the Pul-e-Surkh roundabout in Kabul each morning in the hopes of finding work.
"I barely find work -- only one or two days in a six-day week," he said.
The daily wage of a labourer in Afghanistan is 350 AFN ($4), but work itself is hard to find due to Afghanistan's slowing construction sector, Azimullah said.
Day labourers are at particular risk as winter approaches in Afghanistan, where hunger and poverty have threatened millions over the past year.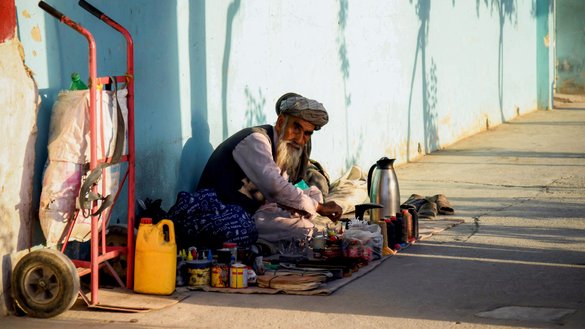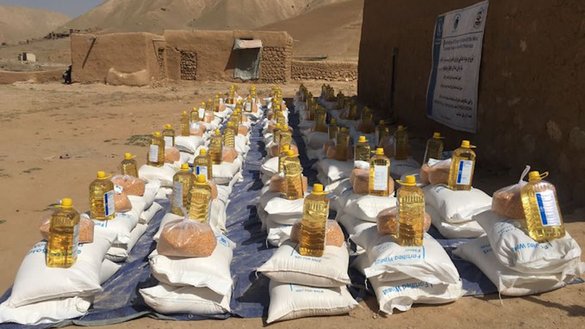 "Afghanistan continues to face alarming levels of hunger," said Philippe Kropf, head of communications for World Food Programme (WFP) Afghanistan.
"Some 9 in 10 households struggle to feed themselves and face insufficient food consumption," he said. "Already pushed to their limit, families are spending nearly all of their income on food and millions of families have almost nothing left to face another winter."
"Urban residents are suffering from food insecurity at similar rates as rural communities, and day labourers are amongst the most vulnerable families," he added.
Afghanistan's economy has lost nearly $5 billion since August 2021, and is reversing "in 12 months what had taken 10 years to accumulate", the United Nations Development Programme (UNDP) reported October 5.
Nearly 700,000 jobs have vanished, it said.
Soaring prices
The price of basic food items in markets in Afghanistan have gone up 18% compared to last year, Kropf noted.
That includes a 29% increase in flour prices and a 32% increase in rice prices.
"The Ukraine conflict has further caused upheaval in global food and energy markets, and soaring food and fuel prices put millions at risk of hunger with families unable to afford a basic meal," he said.
"Having struggled through a year of unprecedented economic hardship and environmental disasters like earthquakes and flooding, vulnerable families are less prepared than ever to weather another harsh winter," Kropf said.
"Homes and fields have been destroyed, jobs and incomes vanished, people fell into debt and food prices on local markets skyrocketed," he said. "What little money families have buys less and less food."
Prices for fuel, wood and coal have also gone up.
Coal prices have gone up compared to last year due to an increase in exports of the fuel to Pakistan, according to Waliullah, a wood and coal seller in Kabul.
"The price of one metric tonne of coal was 10,000 AFN [$115], but this year, it is not even winter yet and one metric tonne of coal costs 14,500 AFN [$167]," he said.
Prices are likely to further increase in winter, he added.
Zabiullah, 27, who used to work as a driver for the previous government, now has to go out every morning and search for work.
"I have a family of seven and have to work," he said.
"But unfortunately, finding work in the current situation is very difficult and I can barely make money for a simple meal."
"With a daily labourer's wage, I hardly manage to feed my family," he said. "Prices are going up every day and it is very difficult to make ends meet with the daily wage of just two to three days a week."
International assistance
The WFP is one of the last remaining barriers between Afghanistan and famine, according to Kropf.
"From January to August, WFP has assisted 21.9 million people in Afghanistan through emergency food and nutrition support, the majority of them repeatedly over several months," he said.
"WFP has distributed more than 770,000 metric tonnes of food and transferred more than $208 million through cash and commodity vouchers directly to families to help them cover their food needs."
"Across the country, WFP will increase the number of people to be assisted during the harsh winter months to more than 15 million, both in cities and in rural areas," he added.
"That is roughly 5 million people more than WFP supported in the summer months following the harvest."
Donors have been generous in recent months, but the scale of the hunger crisis in Afghanistan is immense, Kropf said, adding that needs outpace available funding.
The WFP needs $1.1 billion for the remainder of 2022, he said.