KABUL -- Amid the Taliban leadership's ongoing struggles to deal with growing internal divisions and discontent, Afghan National Security Adviser Hamdullah Mohib said on Tuesday (October 29) the group should call a one-month ceasefire to prove it remains in control.
The Taliban no longer operate as a cohesive body and some commanders may have joined the "Islamic State of Iraq and Syria" (ISIS), said Mohib.
"If the Taliban really want peace, they should prove how much control they have over their commanders and how much they really obey their commands," Mohib said at a news conference in Kabul.
"Our suggestion is for a one-month ceasefire, followed by negotiations," he said.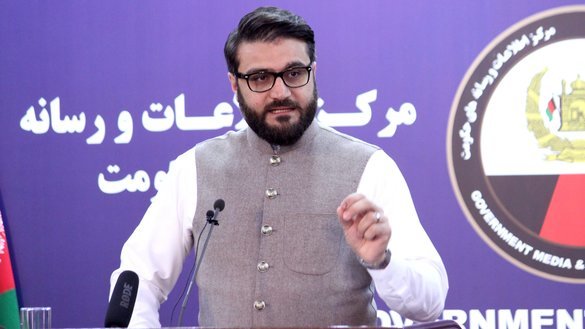 Deadly infighting
The Taliban have repeatedly rebuffed previous calls for a ceasefire, but last year they put down their weapons for a historic, three-day truce.
Mohib's call for a ceasefire comes as some observers perceive a possible disconnect between the Taliban's political wing, based in Doha, Qatar, and their military commanders in Afghanistan.
Deadly infighting among Taliban members has fueled the speculation.
More than 600 insurgents have either been killed or wounded since infighting between rival Taliban groups began in Herat more than three years ago, according to Afghan officials.
In a recent example of the deep rifts and distrust within the group, the Taliban executed two of their own fighters in Ghor Province on October 9, accusing them of aiding the government.
Taliban leaders are facing a huge backlash from their supporters as more reports surface about their secret businesses and money-making schemes while rank-and-file members face poverty, disease and death.
All of this internal discontent had led some Taliban members to either surrender or switch allegiance to ISIS.
Any future negotiations with the Taliban should include the Afghan government, as well as Pakistan's, said Mohib, a former Afghan ambassador to the United States.
Rekindling peace talks?
Some signs indicate that the United States aims to rekindle negotiations after Washington called off talks last month following an escalation of Taliban violence.
Zalmay Khalilzad, the US special envoy leading talks for Washington, has since spoken informally with Taliban officials in Pakistan, raising the possibility Washington seeks to resume dialogue.
Khalilzad was in Kabul on Sunday (October 27) and visited Islamabad again Monday (October 28), though it was unclear if he spoke to Taliban officials on that visit.
On Monday, Khalilzad welcomed a proposal from China to host a fresh meeting bringing together Afghan officials and the Taliban, and last week the United States and European Union issued a joint statement saying, "Sustainable peace can only be achieved through a negotiated political settlement."