KABUL -- Tehran is stepping up its aggression towards Afghanistan's natural resources and infrastructure development, observers and authorities in bordering provinces say, with the latest attack on Afghan dam workers in Nimroz province.
Iranian border forces on March 1 attacked Afghans working on the Kamal Khan Dam canal in the Helmand River, using light and heavy weapons, local authorities in Nimroz province said.
"While working in Helmand riverbank canals in the Abdul Rahman Gudar area, civilian labourers faced opposition from Iranian forces, who opened fire on them on Afghan soil," said Nimroz deputy governor Mohammad Nabi Barahaw.
Afghan border forces responded strongly to the Iranian forces and clashes ensued for several hours, he said. No casualties on the Afghan side were reported.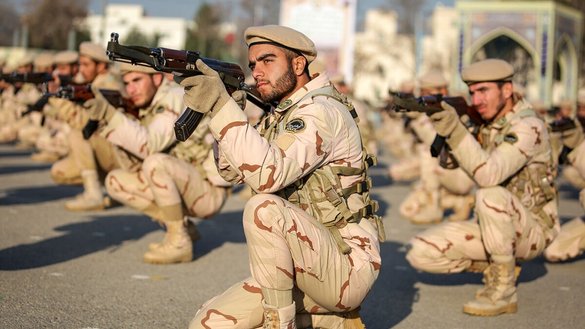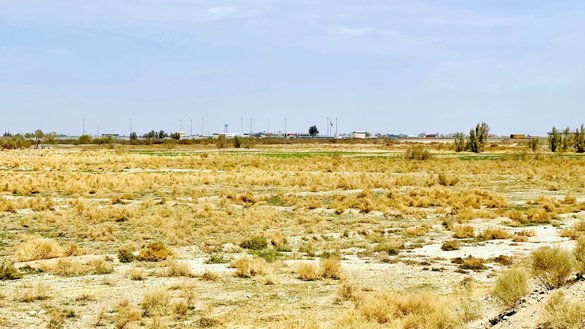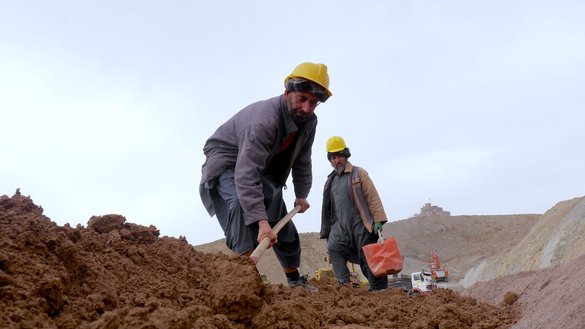 "Every year, Helmand riverbanks, where residents engage in farming, are fortified and canals are dredged," he said. "But this year, Iranian soldiers tried to stop work on Afghan soil."
The purpose of the fortifications and construction of canals is to prevent the Helmand River from changing course and to stop free water from flowing to Iran, said Nematullah Sediqi, a member of the Nimroz provincial council.
"Labourers were working with excavators on Afghan soil and did not have anything to do with Iran, but the Iranian soldiers wanted to stop the fortification of the river," he said.
"Iranian border forces attacked Afghan workers and their machinery using light and heavy weapons, as a result of which some of the machinery was damaged," he said.
Iranian bullets even hit Zaranj city, the provincial capital, damaging some residential homes, Sediqi said.
No more free water
With the completion of the Kamal Khan Dam in Nimroz, water impoundment started in early February.
Millions of cubic metres of water have been stored in the dam's reservoir in the past month -- water that would have flowed to Iran for free, local authorities say.
As a result, the Iranian government has been showing increased hostility and wants to destabilise the region, said Gul Ahmad Ahmadi, vice chairman of the Nimroz provincial council.
"Kamal Khan Dam has stopped the flow of free and uncontrolled water to Iran," he said.
The amount of water Iran has a right to from the Helmand River under historical agreements with the Afghan government is not enough to supply its agricultural lands, he said.
"The Iranian government has been irrigating its lands with free water from Helmand River for decades, earning millions of dollars each year" from agriculture exports as a result, Ahmadi said.
The more hostile the Iranian government becomes towards Afghanistan's dams, the more serious Afghans will become about protecting their national projects, he said.
Iran's border forces faced strong reaction from Afghan security forces, said Wahid Mirzad, a resident of Zaranj city.
"Since the construction of Kamal Khan Dam started, the Iranian government has regularly attacked Afghan soil directly and indirectly to prevent its construction," he said. "Iran does not want canals to be built as they will stop the flow of [free] water to Iran."
If the Iranian military attacks Kamal Khan Dam or its canals one more time, all young men from Nimroz will take up arms and will stand beside Afghan security forces against Iranian aggression, Mirzad warned.
Iranian failures
All of Iran's efforts to prevent the construction of dams and its malicious interference in Afghanistan's western region have failed, observers say.
Salma and Pashdan dams in Herat, Kamal Khan Dam in Nimroz and Bakhshabad Dam in Farah have been repeatedly attacked in recent years, but the Afghan National Defence and Security Forces have repelled all such assaults.
Gone are the days when the Iranian government could harm dams in Afghanistan using force, said Abdul Qader Kamel, a political analyst in Herat city.
"Using terrorist groups, the Iranian government has tried a lot in the past couple of years to prevent the construction of dams in the western region, but these efforts have yielded no results," he said.
"None of the attacks by Iran-linked militants on dams have been successful."
"The government of Iran should forget about the destruction of irrigation and hydro-electric dams in Afghanistan, and instead of its destructive interference, it should engage in peaceful negotiations with the people and government of Afghanistan and reach an agreement to obtain the water it needs," Kamel said.
The Iranian government must accept the reality that the time to receive free water has gone and that it must pay the people and government of Afghanistan for surplus water, said Abdul Saboor Atayee, a civil society activist in Nimroz.
"Our security forces have proven very well that they can protect infrastructure projects, especially dams," he said.
"If the government of Iran could destroy ... dams in Afghanistan, it would have done so in the past 20 years."