WASHINGTON -- Building on the series of recent setbacks on the "Islamic State of Iraq and Syria" (ISIS), the US government is cracking down on the group's financial, procurement and recruitment networks in the Middle East and South Asia.
The US Treasury Department Office of Foreign Assets Control (OFAC) Monday (November 18) announced sanctions against a number of organisations and companies "for providing critical financial and logistical support to ISIS".
One of the organisations designated is the Afghanistan-based Nejat Social Welfare Organisation, which the Treasury said uses "false charitable pretences as a cover to facilitate the transfer of funds and support the activities of the terrorist group's branch in Afghanistan, ISIS-Khorasan (ISIS-K)".
OFAC also designated two ISIS procurement agents in Turkey and four ISIS-linked companies operating in Syria, Turkey, and across the Gulf and Europe for "providing critical financial and logistical support to ISIS".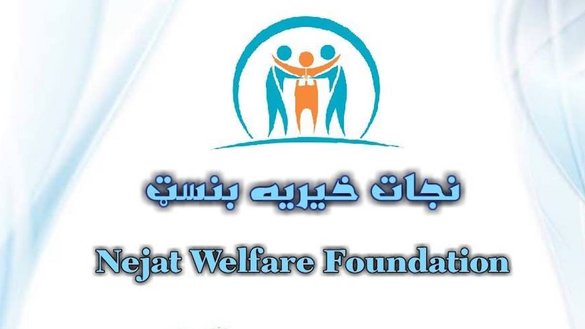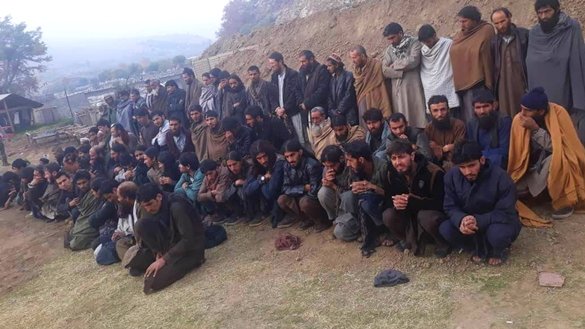 Following an operation that resulted in the death of ISIS leader Abu Bakr al-Baghdadi last month, the US government is "resolved to completely destroy ISIS's remaining network of terror cells", said Treasury Secretary Steven T. Mnuchin.
The recent actions contribute to this "by degrading ISIS's ability to recruit and arm fighters globally by stamping out its financial footholds", he said.
"The US is increasing pressure on ISIS's resources & networks with new sanctions on nine individuals and organisations," US Secretary of State Mike Pompeo said in a tweet Monday. "ISIS remains a threat to global security and stability. We will keep working in partnership with the Global Coalition to disrupt its financial networks."
A cover company
Nejat "was used as a cover company to facilitate the transfer of funds and support the activities of ISIS-K", Treasury reported.
Nejat's assistance for ISIS-K includes financial, material or technological support, including goods or services, the report said.
Nejat "collected donations on behalf of ISIS-K from individuals in Qatar, the United Arab Emirates, Iraq, and other Middle Eastern countries," the report said. "Money was then transferred from the Gulf to Asia -- via the banking system -- where an ISIS-K co-ordinator would collect the transferred funds."
The rogue charity's "offices in Kabul and Jalalabad distributed the funds to ISIS-K commanders", it said.
In late 2016, Afghan leaders of ISIS-K held planning meetings under the cover of a Salafi solidarity meeting sponsored by Nejat, according to the Treasury's report.
"Executive members of Nejaat and prominent Salafi leaders in Afghanistan led the meeting, some of whom were financial supporters of Nejaat," said Treasury, using an alternate spelling of Nejat.
Treasury identified Rohullah Wakil, one of the executive members of Nejat who co-led the meeting, and Sayed Habib Ahmad Khan, who was identified as the director of Nejat as of 2019, as ISIS-K sympathisers. Khan is based in Kuwait.
Treasury identified Khan as an ISIS-K facilitator.
"The Treasury Department remains committed to safeguarding charities from terrorist abuse and will continue to identify and disrupt the operations of sham organisations that undermine the integrity of the charitable sector," the Treasury's statement said.
ISIS defeated in Nangarhar
In mid-2016, an ISIS-K facilitator managed Nejat, according to Treasury. An ISIS-K recruiter worked for the organisation and recruited militants in Kabul and arranged for their travel to Nangarhar Province, the group's chosen headquarters in Afghanistan.
However, because of heightened military pressure from Afghan forces and international coalition allies, power struggles with the Taliban, and an ideology contrary to Afghan values, ISIS failed to gain a strong foothold in Afghanistan.
In a statement issued November 17, ISIS-K admitted the group's defeat in Nangarhar.
"We resisted the American bombing until we escaped Baghouz [Syria], and we fought in Nangarhar until we had no ammunition," the militant group said in a statement released on Telegram, referring to ISIS's disastrous last stand in Baghouz, which ended in defeat by the coalition in March.
"Look at the guns of the caliphate's mujahideen [ISIS fighters]" and see "whether a bullet remains in them", the statement said.
In the week leading up to ISIS-K's announcement, hundreds of the group's fighters surrendered to Afghan authorities.
Nangarhar Governor Shah Mahmood Miakhil presented 183 ISIS fighters who surrendered to government forces in the Bandar and Mohmand valleys, Achin District, at a ceremony at the National Directorate of Security (NDS) facility in Jalalabad on November 17.
Joining the surrendered fighters at the ceremony on November 17 were 190 women and 208 children.
One of the surrendered ISIS fighters confirmed that the group had had nothing to eat in its last days and that the militants had no option but to surrender.
"When the fighting escalated -- and there were drone attacks as well -- we lost control," Rahmatullah, 37, told the media at the Nangarhar NDS facility. "In those last days, we couldn't get anything to eat. As death was just in front of us, we escaped and surrendered to the security forces."